I was recently asked to contribute some of my own Faery-artwork to this community and so I thought I would start out with some earlier works.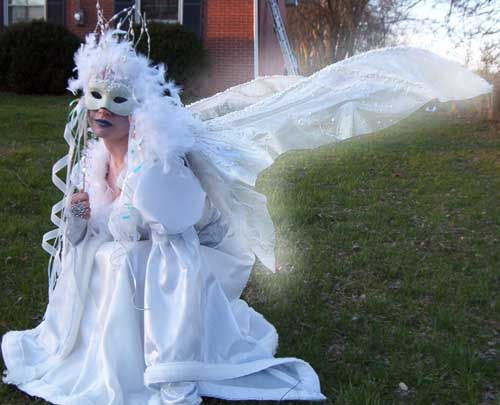 Back around 2003-2004 my mother and I made this dress together to be a Winter Fairy Queen costume. I made the mask and wings myself...the purple wings shown here don't actually go with this outfit, they were just thrown in last-minute.

This is my mother modeling the costume for me.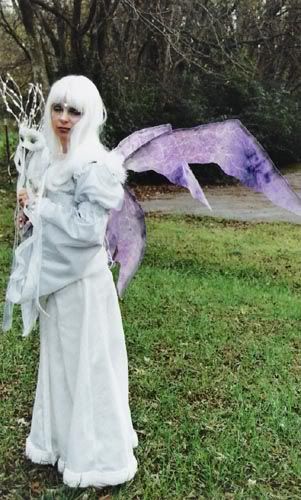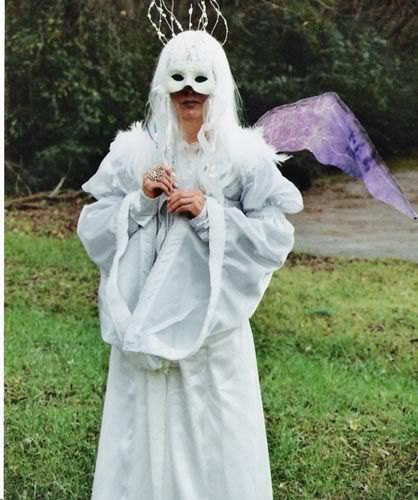 And here's my younger sister modeling the outfit, makeup and all: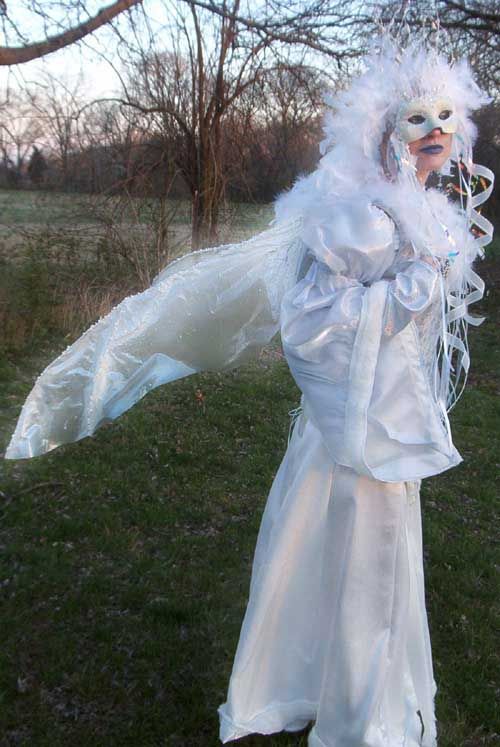 -These are the wings that I made for this outfit...they have little LED lights in them, too.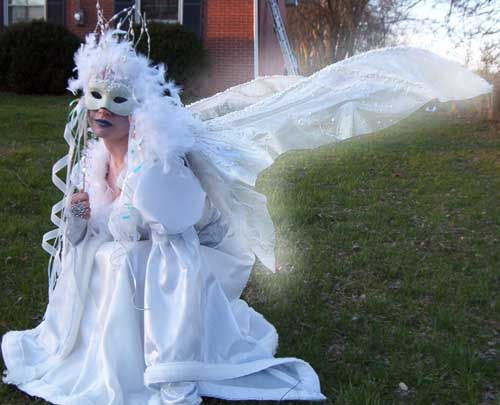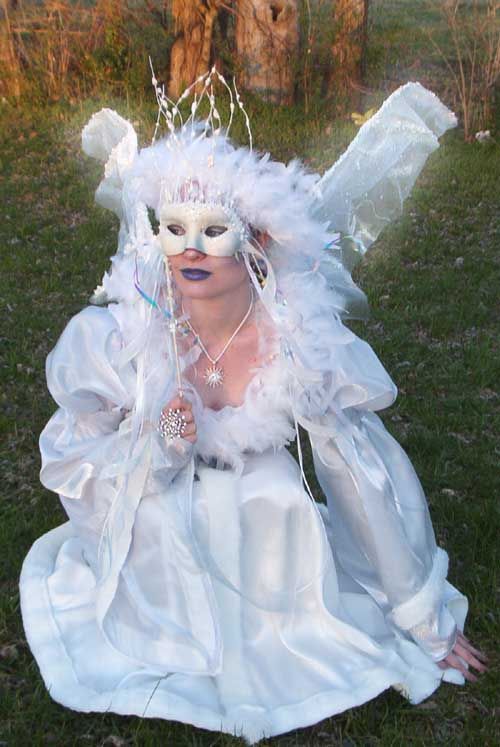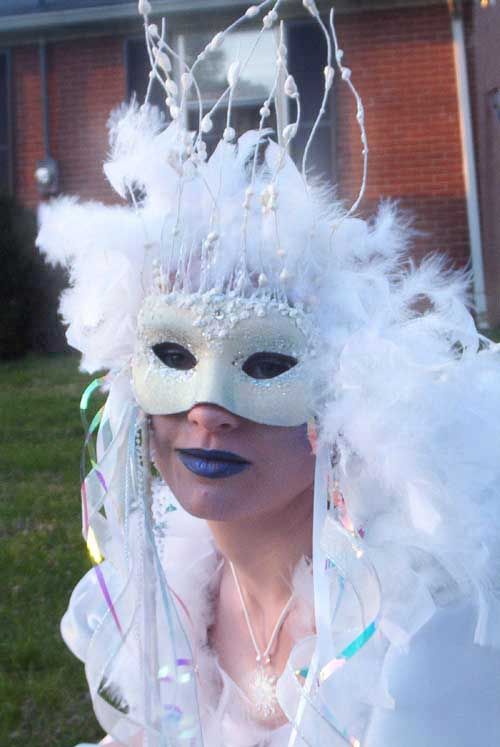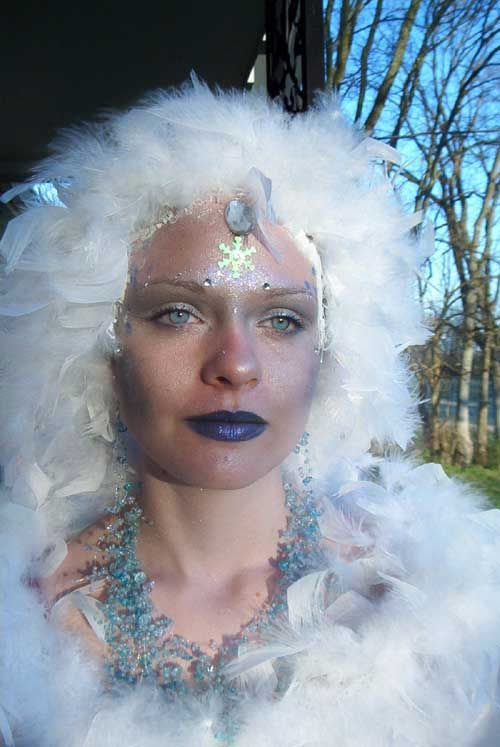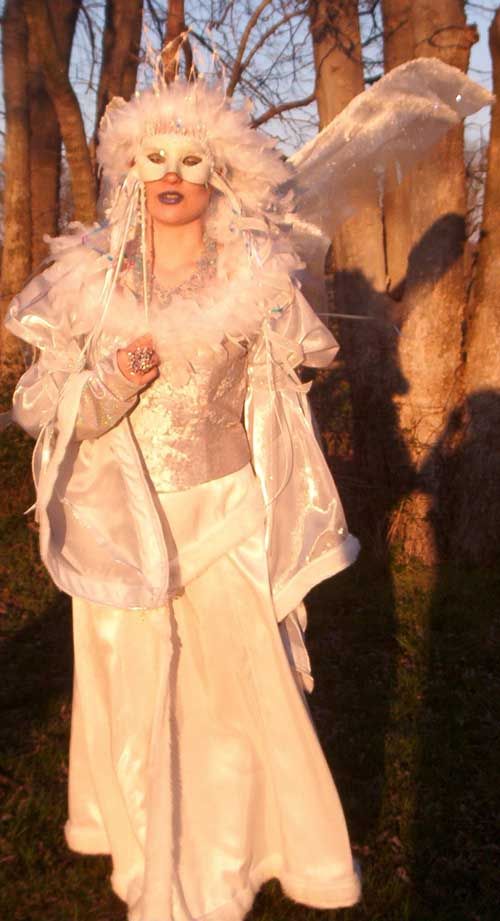 Wing-detail: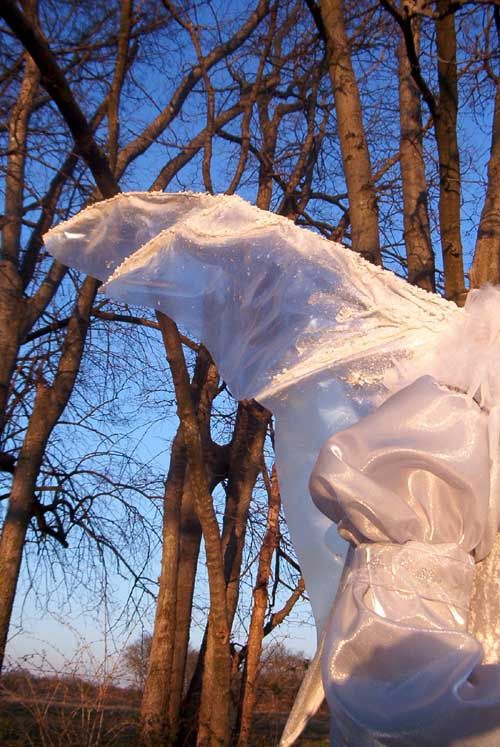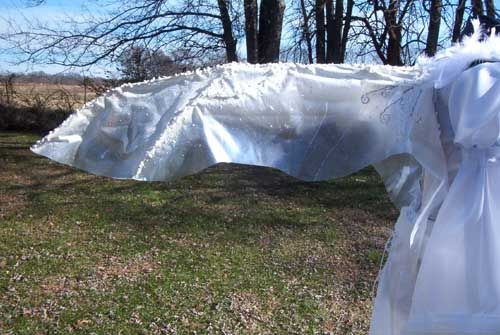 Mask-detail: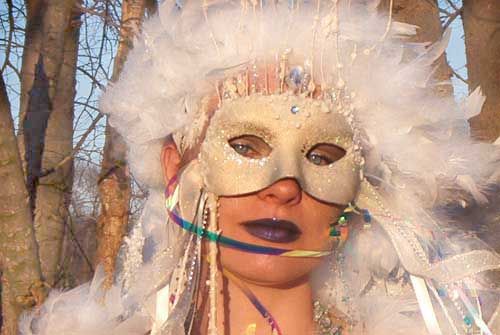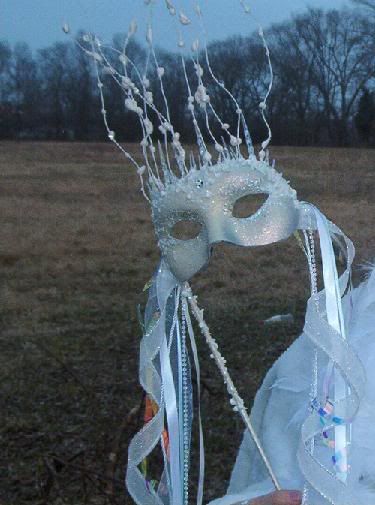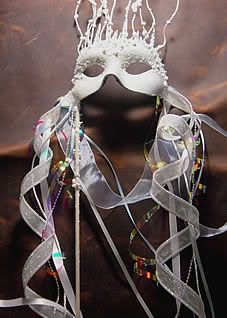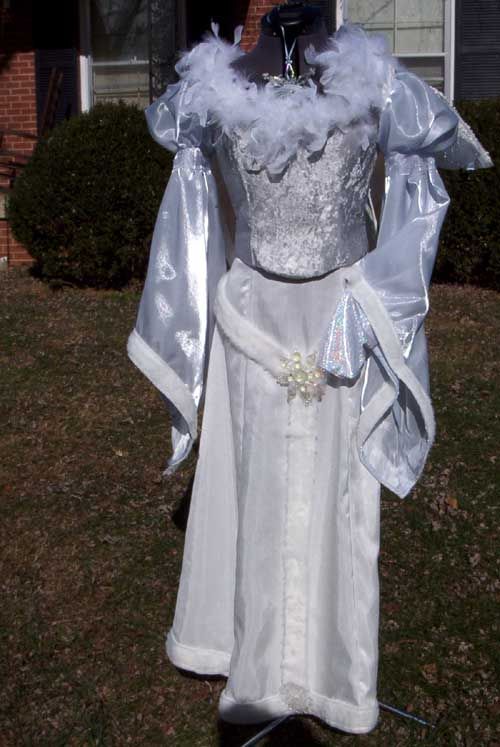 Hope you all enjoyed!:)